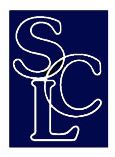 SCL Insurance Agency., Inc.
1650 Sycamore Avenue, Suite #3, Bohemia, NY 11716
Phone: 631-738-1110 * Fax: 631-738-0312
THIS WEBSITE IS CURRENTLY UNDER RE-CONSTRUCTION - Call Us WE CAN SAVE YOU $$$$.
Thank you for visiting our homepage. Call us today at 631-738-1110 and one of our knowledgeable staff members would be glad to provide a FREE no-obligation quote for ALL of your insurance needs. If you have any questions or would like more information, please feel free to e-mail us at jtepedino@sclinsurance.com.